About
Your farmers
Since 2003, Raymond and Sara Luhrman are committed to make Fox Creek Farm a success. Sara came to Gallupville from California by way of the Peace Corps in West Africa, and brought a long-standing interest in agriculture to the table.
You would never know that Raymond, from Rotterdam, the Netherlands, did not have any farming experience prior to coming to America. His ability to research, use his hands, and ask questions when needed made him the perfect partner on the farm.
And while Raymond and Sara are the people behind Fox Creek Farm, we know we would be nowhere without our outstanding farm help - in the field, in the packing barn, and on the road!
Sara and Raymond both enjoy the challenge of growing exceptional produce, and making a living off the land: something neither of them thought possible became a reality with the help of friends, fellow farmers, and their CSA member community!
Your farm
Fox Creek Farm is in Gallupville, Schoharie County, about 40 minutes southwest from downtown Albany. Our mostly silty loam soils are on a 100-acre old English deed, locally known as "The Homestead of Peter Zeh". Old dug wells and the remains of an earlier farmhouse foundation stand testament to the long agricultural tradition of the land.
We are committed to organic agriculture, and grow our produce using organic farming practices. Annual fallows, cover crops, extensive soil testing, compost, and some mineral amendments when necessary provide us the fertile soils needed to grow exceptional produce. We don't use GMO's, treated seeds, herbicides, or synthetic pesticides.
Our CSA program: A farmer's choice select weekly harvest
CSA stands for Community Supported Agriculture. We'd rather call it a commitment to a "Farmer's Choice Select Weekly Harvest".
Time has changed the relationships between the farm and community – when the CSA acronym was coined in 1985, organically produced food was hard to find. CSA members were actively securing farmland, looking for farmers to grow their food. But that's no more.
Fox Creek Farm strives to foster an unique relationship between you and the farm – where else can you directly talk to the people that actually grow your food?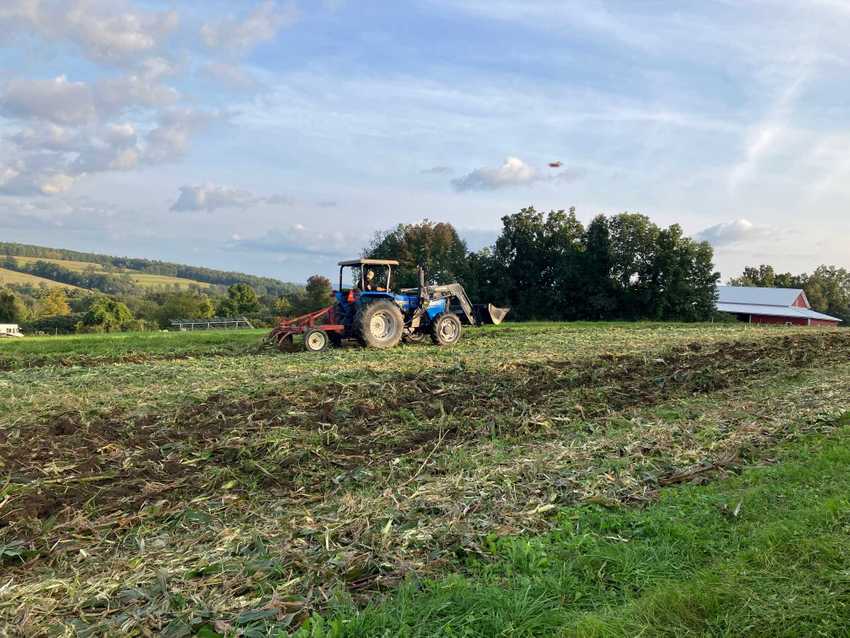 We bring you a Farmer's Choice Select Weekly Harvest, of fresh, ripe produce in exchange for your commitment buying a share in the season's harvest. We walk the fields and pick the vegetables when they are at their prime.
It's your way to flavorful, organically produced, locally grown, fresh and high-quality produce – topped with supporting a beautiful small family farm: Exceptional produce.